With one click of the mouse, you can already know everything – from facts about science, history, recipes, law, even mathematical formulas. Everything is so easy to know, and at the same time, it is o easy to SHARE your knowledge to everyone.
But how? This is where the word  free Blogging steps in, a personalized place in the internet which is FREE for anyone.
So what exactly are Blogs?
Think of blogs as virtual diaries or scrapbooks compiled in various platforms, pretty much like how diaries and scrapbooks work. It can range from informal, freestyle blogs to professional and corporate blogs. It may also contain both images, texts, sometimes with videos too. These tones
It may also contain both images, texts, sometimes with videos too. These tones depends upon the purpose of the blog.
Some Types of Blogs
Personal Blog – Diary type of blog, one that shares experiences, thoughts, feelings, hobbies, anything that the blogger sets his heart into.
Professional or Business Blog – It can be a blog of a certain company which focuses on their customer engagement, mission and vision or from an average person which uses it for business transactions such as selling items or venue reservations.
Group Blog – There are multiple authors posting about a certain topic, which is in turn maintained by admins.
Microblogging – Small, easy to read posts that are spontaneous in nature. Examples of such are Tumblr, Twitter and Facebook.
There are a handful of websites that offer free blogging to those who are just starting up or are just curious about the world of bloggers.
Free blogging is an unpaid offering by these websites wherein you don't have to pay for anything but you will have limited themes and capabilities and that you will not own your domain name because the website will host it.
FREE BLOGGING SITES
01. WordPress – A widely used, popular website which offers customisation, usability and "power".
02. Blogger – Google owned blog-hosting website, formerly called BlogSpot,  which has AdSense monetization option.
03. Wix – Has HTML5 drag-and-drop capabilities as well as preset templates and storage space.
04. Weebly – Offers customisable layouts with drag-and-drop capabilities and unlimited storage.
05. Squarespace – For professionals who would want advanced website builder.
06. Tumblr – Microblog for short posts and for the visual posts such as infographics and travel journal.
07. Pen.io – Untraditional blog-hosting site which offers anonymity which does not store any personal information.
Now that you have a background regarding blogs, you can now start your own!
You can start off with free blogging if you're just testing the waters, but once you are fully decided on getting serious with your blog, then you can simply upgrade it into a self-hosted or paid website.
But first and foremost, you have to decide on what blog you wish to pursue.
What theme do you want?
Do you want an online store?
How about a travel blog?
Do it yourself kind?
Food blog?
There are a lot of things you can do with your blog, so it's better if you already know what to do so you can focus on it.
From there it will depend whether the tone you use for your posts are formal or informal and the design and layout of your blog, so choose wisely! It's better if your blog can have posts which are close to your
It's better if your blog can have posts which are close to your heart, so that you will never stress over what to post next, coz you're just having fun!
HOW TO START YOUR OWN BLOG
01. Choose a Blogging Platform
Usually, a blogging platform has 2 types, free and self-hosted.
As the name suggests, a FREE website is free, you won't pay for anything, but the domain name will still be under the platform, such as WordPress.
True it is free, but there are some features only limited to self-hosted blogs, such as having their own domain name, like foodie.com. It will become foodie.wordpress.com for free blogging option. Opting for self – hosted blogs is basically like buying a whole website – your future website.
You can upgrade your free blog option if you feel that you need to step up your game. We'll use WordPress Free Blogging option for this.
02. Choose your Category
whern you visiting wordpress.com click on get Started, you wll see Category option.  WordPress offers 4 categories such as Blog, Website, Portfolio and Online Store. Pick "Start with a blog"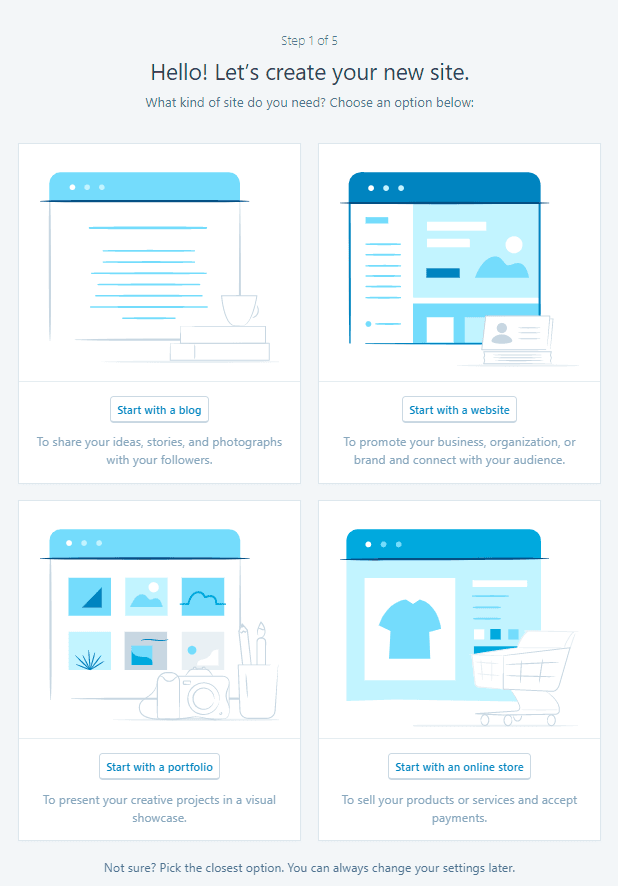 03. Choose your Theme
You can opt to choose a theme immediately or skip this step since you can fully customize your blog later on.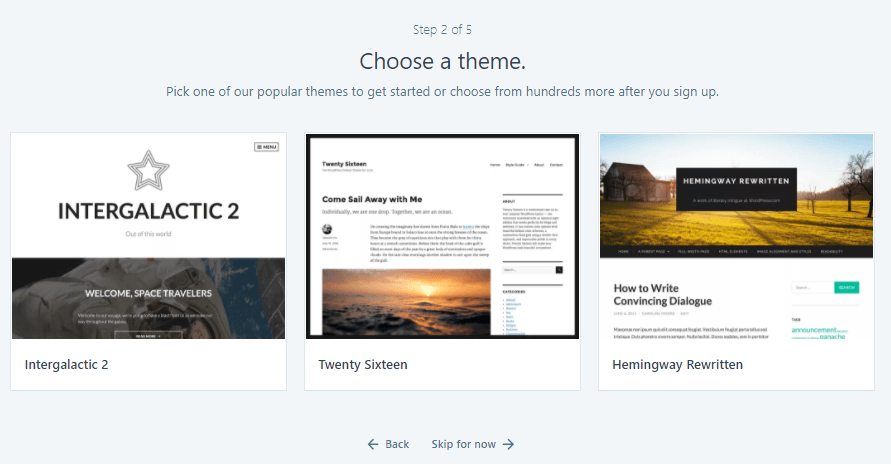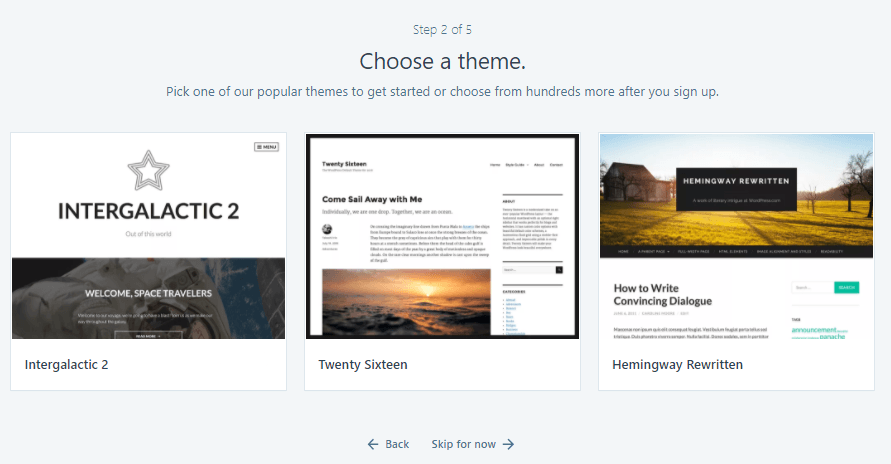 04. Choose your site's Name (Domain Name)
So this is where creativity steps in. Based from your foreseen blog, the domain name should be relevant to either you or your theme and it should be original. Choose the "Free" option when prompted.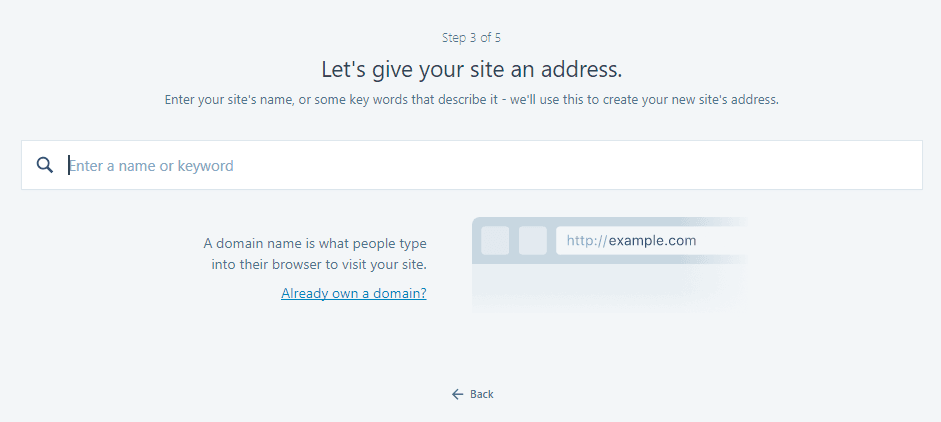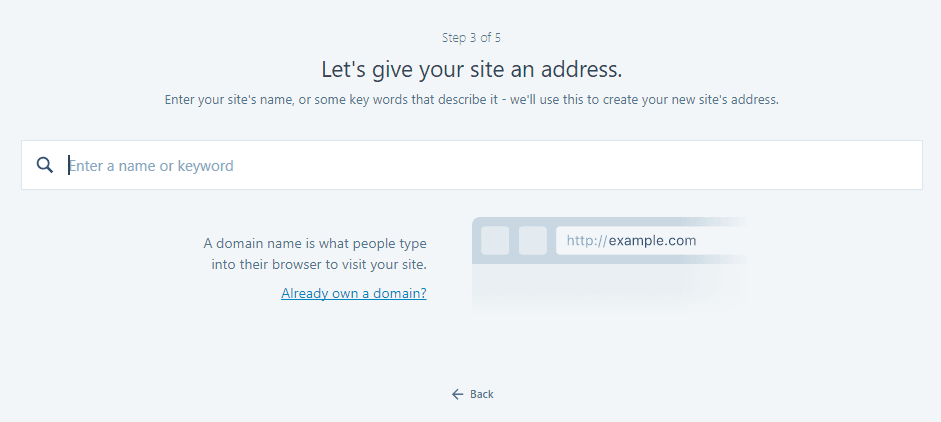 05. Choose your Plan
Pick "Start with Free" for the Free Blogging option.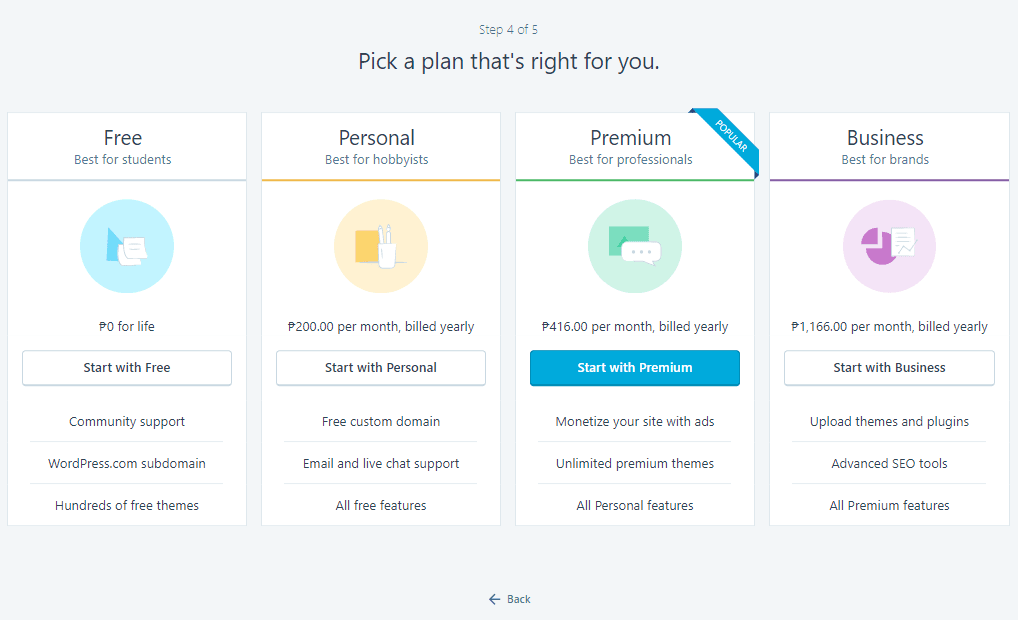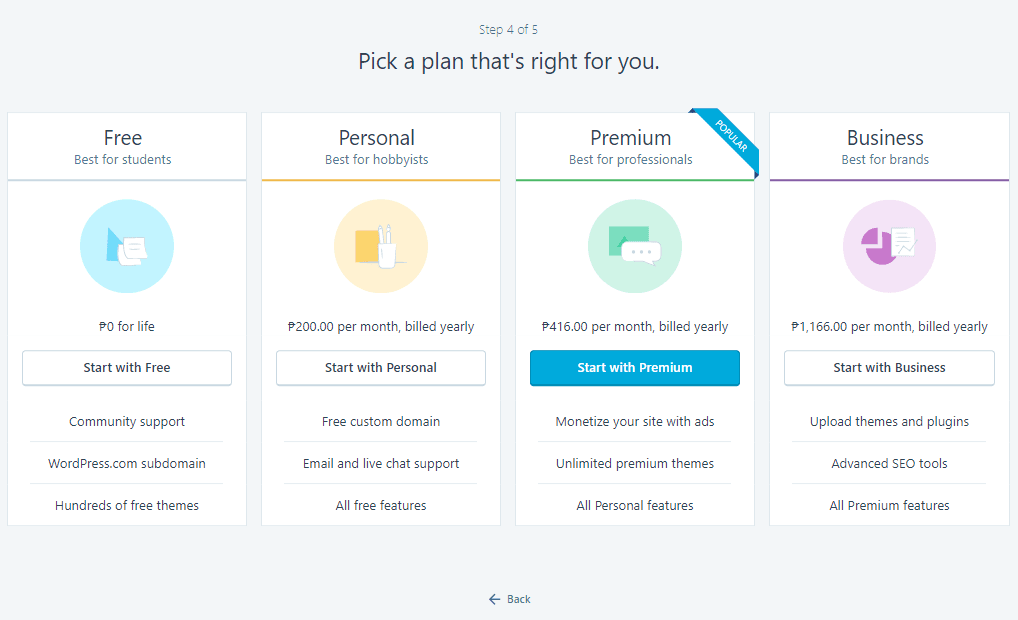 06. Create your Account
Input your email address and choose a password. Your username may be your domain name as well. Make sure you used a working email since they are going to send verification emails and updates there. You may also opt to sign in using your Google profile.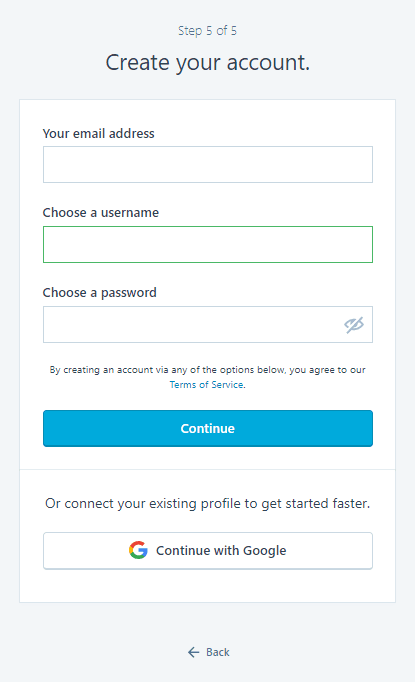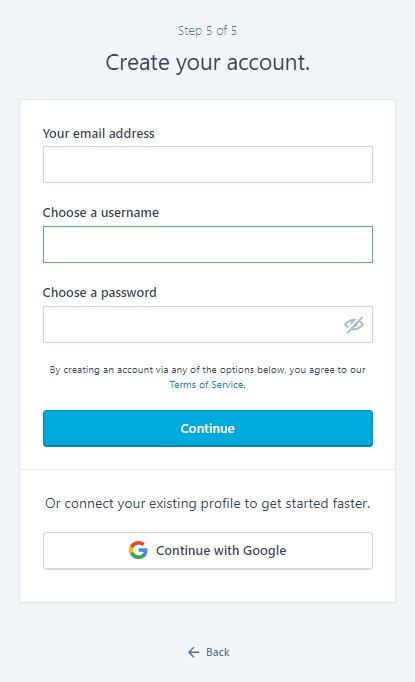 Now you're all set! You can start customizing your blog or just create your first HELLO WORLD post! If you made a travel blog, you can share your first adventure as a start, if you are a food blogger, you can post the very first menu you cooked, or the first food you really loved.
You can also already post all the items that are up for sale! If you want a unique head start, you can start up by customizing your site, that way, you are beyond the standard template and you've already placed a piece of yourself in your blog.
The possibilities are endless! Just keep blogging!