When it comes to sending money online, there are a number of different options out there, but Paypal and Xoom are two of the most popular. If you are having trouble choosing between the two, here is everything that you need to know in order to make an informed decision.
How to Choose Between Paypal and Xoom
What is Paypal?
Paypal is currently the most popular method of paying money to someone online, and costs nothing to set up an account, with all you need being an email address and a bank account. Whether someone needs to purchase an item online, send money to a friend, or donate to a charity, Paypal is usually the go-to method for this.
What is Xoom?
Xoom is another online money transfer service, and although it was set up independently, it was purchased and taken over by Paypal a couple of years ago. Xoom used to market itself as a newer alternative to Western Union, in that you could send money to people all over the world, but instantaneously, rather than having to wait in line.
Sending Money to a Business
If you need to send money to a business, whether this be for goods or services purchased, then it is easy to decide between Paypal and Xoom. Unlike Paypal, Xoom has been designed solely for non-commercial transactions, and can only be used between individuals. Even if you make a business payment using Xoom, and it seems to go through, the business receiving it will not be able to associate an invoice number with the payment, meaning that it will soon be rejected.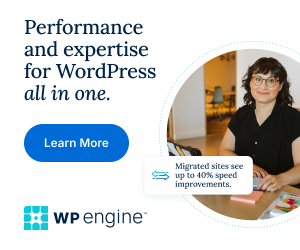 Get 3 months free when you sign up for WP Engine.
However, Paypal has been designed to allow business payments, with over 7 million businesses around the world offering Paypal payments. It is also free to make a payment to a business, as it is the business, rather than the customer, that pays the fee to Paypal for this.
Sending a Non-Commercial Payment
When it comes to sending a non-commercial payment, there are pros and cons to both Xoom and Paypal. With Paypal, the recipient also needs to have a Paypal account and email address in order to access the money that you send. However, with Xoom, money can be sent directly to an individual's bank account, ready for them to withdraw. Xoom also offers cash pick-up locations in countries all over the world, and even gives you the opportunity to pay bills, as well as reload mobile phones in 50 different countries.
Now that Paypal have bought over Xoom, this means that Paypal users can use their Paypal accounts to send money via Xoom. This brings them the ease and extra functions of Xoom, but with the trust that comes with Paypal. Since Paypal has always been a market leader, many users were weary of how trustworthy Xoom was, but the takeover should help to improve their impression of the service.
Differences in Fees Charged
Another factor that may play a part in helping you to decide between Xoom and Paypal is the fees that each of the services charge.
When sending money internationally through Paypal, there is no fee charged, and while the exchange rate may seem higher than it should be, they are still usually better than what a traditional bank would offer. With Xoom, there is a small fee charged for transfers that are under $3000, with the rate varying depending on which country you are sending money to.
Delays in Receiving Money
One common gripe that many users have about Paypal is the delays that they often face when receiving money. There can also be an additional waiting time, of a few days, when withdrawing money from a Paypal account to a bank account.
On the other hand, Xoom is a service that very rarely experiences delays, and, more often than not, payments reach their chosen destination in just a couple of seconds. Xoom also gives you, as well as the recipient, the opportunity to track the transfer, either emailing you or sending you text messages to keep you updated on its progress.
One final benefit to Xoom, which can make quite a difference to many people, is that the service offers a 24/7 toll-free customer service line. This means that, whether you need to track a transfer or have a question about your payment, you will always be able to easily get in touch with someone from the company.
As you can see, there are quite a few different factors to consider when choosing between Paypal and Xoom:
Which country are you sending money to?
Are you paying a business or an individual?
Does the recipient have a Paypal account?
Is the money needed urgently?
How would the recipient prefer to receive the money?
While it can be difficult to choose between the two, answering those questions should help you to make the best decision possible. Both services have their pros and cons, and it would be worth visiting both websites to begin with, so that you can get a feel for each service, and see which interface works best for you.
Summary:

Sending money online does not need to be difficult, and there are a number of money transfer services out there that make this task so much easier. Paypal is the most popular, and is used by millions of people all over the world, but Xoom is a service that has been giving Paypal a run for its money. While Paypal now owns Xoom, there are a number of differences in the services that each brand offers. To decide which one to use, there are a number of factors that you need to keep in mind. From finding out how the recipient would like to receive their money to the urgency at which you need your transfer to be completed, this guide will take you through the main differences between the two services, and will help you to decide which one to opt for.