A juice blog content can increase site visitor. Successful bloggers have to always develop themselves and follow the life progress  but at it's core is being able to write competitive and strong blog content which is going to keep their audience attracted to their works
The way you represent your content will make the difference between you and other bloggers. Each of us has its own style but however there are some basic principles of  building  a great blog content that we all have to follow.
So in this article we are going to share with  you the most important secrets of  a strong  blogger.
So lets get started, as I discovered blogging step by step I understood that a strong blog content requires a little bit of logic and psychology.  Each of us understands that internet is full of bloggers and its pretty hard to be on top, but we are still able to keep some usual readers and build our small fan zone. So what do we do? Here are our small lessons that you have to follow once you decided to come up as a blogger.
Lesson 01: 100­­%  title and opening paragraph.
Powerful titles and introductions make your audience interested in reading your post right away. By Wishpond contributor James Scherer we know that , "recent studies show that while 80% of people will read headline copy, only 20% will read the rest. This is the hidden importance of great titles, and why getting them right is so vital to a successful blog." So to get that super powerful title you have to check all existing posts and try to choose something similar but unique.
What about first paragraph, here is the place where you have to explain the problem and open the basic of your content.  Make it short and interesting so your readers will be interesting in reading it.
Lesson 02: Understand who is your audience.
Each of the blog posts are targeted to a particular audience. So, before you start developing content, decide who you are going to write for and what do they expect from your post.
If you are writing for  the publishing industry, write a blog post that will satisfy their specific needs. If you are a web developer, try to make the content professional but not too technical because you want buyers to know the benefits of using your services.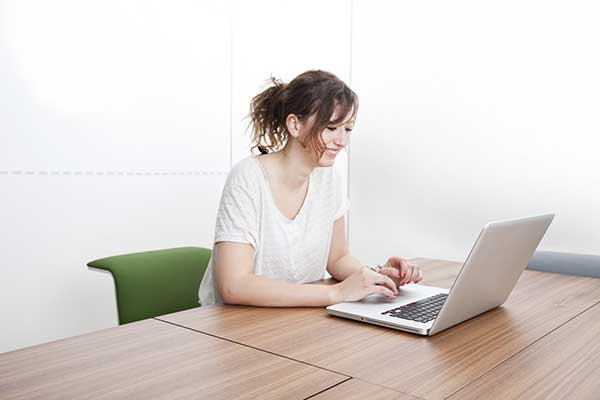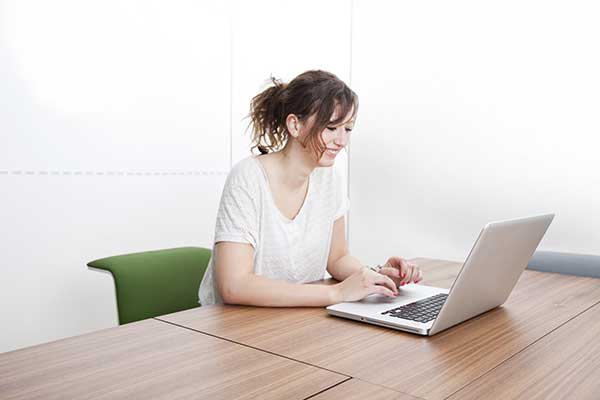 Lesson 03: Show  your professionalism for strong blog content.
Never put yourself on the back in your blog content but at the same time don't try to impose your readers what you know about your industry. Let your blog visitors find the value themselves in the content you produce. The point of your work is  build trust with your audience. You do that by positioning yourself as an expert in your industry.
Lesson 04:  Basic SEO rules.
A great blog content follows basic search engine optimization (SEO) rules: the use of keyword optimized titles, a good keyword ratio, keyword anchor text, and the use of your targeted keywords in the first and last sentence. Mastering SEO best practices will make your content more relevant to targeted search engine users.
Lesson 05: Illustrations and editing
Use images to improve your post, make it easier to red, add humor, and explain the difficult topics.
Edit your blog post. Make sure to avoid repetition, read your post aloud to check its flow, have someone else read it and provide feedback, keep sentences and paragraphs short, don't be a perfectionist, don't be afraid to cut out text or adapt your writing last minute.
Lesson 06.  Ask your readers for actions.
The reason of your wring is connection with the readers and trigger an action. In the end of your work you have to ask your users to try your advice or try the thing you are offering them. But here you have to be very careful, don't ask them to buy things, but at the same time you can leave some links where they can check the materials.
[button color="" size="" type="square_outlined" target="" link="http://kabirpost.com/build-niche-website-wordpress/"]build a niche wordpress website [/button]
Lesson 07: Provide information.
Readers are reading your blog content cause they need some information and you are there to educate them.  If your content has enough information to please your readers needs, they will visit your blog again and again. While working on your content you have to answer yourself  these 2 questions:
Is my content useful and informative?
Is my content useful and informative for readers?
Your content should provide your readers useful information, give them answers to their questions and explain the things they don't understand. This information is going to be different for different websites, blogs or media posts, so be sure you understand your audience before you start writing. If you are writing for blog remember that mostly blog readers are looking for general information, but once it's for website it has to be strong and supported.
So are our small tips for a great blog content, we hope they are going to be useful for you. Don't be afraid to start, invest your soul in each post and you will find your audience.
Good luck with your new project and have fun sharing your experience with world.