Egypt has reserved its place as one of the most beautiful beach resorts that compete with the world's most famous beach destinations. It combines the weather splendor and sun warmth with the extended soft sand and magical marine life system.
These beach resorts feature with the fabulous mountainous views and the luxurious hotels. In addition, Egypt's beaches are ideal for diving trips, water adventures and quiet family holidays.
In fact, when you think of the best and most beautiful Egypt attractions, it is difficult to choose only one place to book a hotel. Each place has its advantages and special features, but they certainly share the amazing impression, satisfaction, and happiness printed in the memory of every visitor and traveler.
These are the most wonderful 9 Egypt attractions and beach resorts in the world. These resorts blend the stunning beaches, enchanting views, and elegant hotels. Now, you can choose your next destination for a beach vacation from these alluring resorts in Egypt:
Marsa Alam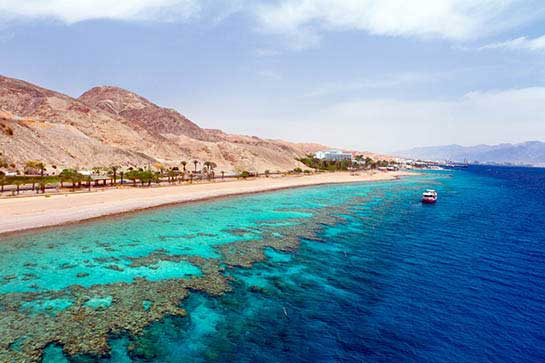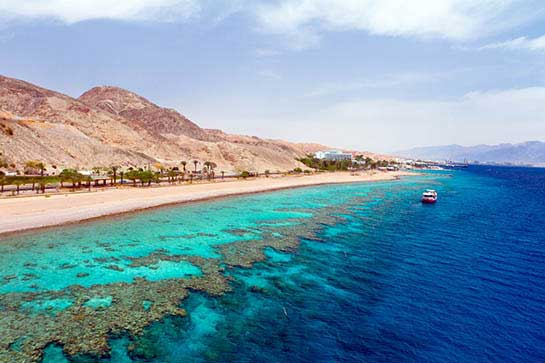 Beach Sharm El-Louly in Marsa Alam was chosen as one of the most beautiful beaches in the world. Its turquoise shallow water is ideal for kids swimming. Marsa Alam resort, located south of Hurghada, is a popular destination for seekers of tranquility, luxury and unique diving centers. Besides, Marsa Alam hotels also offer a variety of magnificent resorts suitable for family or youth vacations.
Sharm El-Sheikh
Sharm El-Sheikh Resort is the most famous resort and one of the best Egypt attractions. It has a breathtaking luster that never ends. Sharm El-Sheikh is the favorite destination for tourists from all over the world. Its hotels are the most luxurious in the world.
They are more like dream hotels that every traveler wishes. Besides, most of these hotels have private beaches, spa centers and world-class restaurants. Sharm El- Sheikh combines the picturesque beaches such as Shark Bay beach, Naama Bay beach and "Ras Mohammed" nature reserve. Furthermore, you can find the international restaurants, markets and aqua entertainment parks like "Aqua Blue Water Park".
El- Gouna
El-Gouna Resort is a 20-minute drive from the city of Hurghada. El-Gouna represents the embodiment of the promising Egyptian dream of a luxurious and complete tourist city. Some consider El-Gouna hotels to be superior to the Sharm El-Sheikh hotels with many steps.\
Here is read Top 10 Tips for First Time Travel to Romania.
All physical and moral possibilities have been invested to create this giant tourist edifice. One of the most famous places in El-Gouna is a port Known as the "Marina Abu Tig", which is described as the most luxurious on the coast of the Red Sea. El-Gouna is called Venice of Egypt because of the canals that permeate the houses and neighborhoods reminding us of the floating city "Venice".
Dahab
The theme of Dahab Resort is "Adventure". Dahab is one of the best Egypt attractions for diving trips. It has the world famous diving center "Bluehall". Besides, you can enjoy the safaris and camping trips in the oases, mountains and other surrounding Sinai attractions. Dahab is the perfect destination for anyone wishes to blend "comfort and adventure". It is only about an hour and a half away from Sharm El-Sheikh resort.
Marsa Matrouh
Marsa Matrouh is a piece of heaven with its unique calm water. It is located in a beach bay about 200 km west of Alexandria. The maze of rocks surrounding its tranquil water acts as a natural barrier and protects it against the powerful waves.
Indeed, this resort is one of the favorite destinations for Egyptians and Arab tourists. It blends the popular markets and extended astounding turquoise beaches. Besides, the hotels offer affordable options for families. Marsa Matrouh is the best summer resort in Egypt as it maintains moderate and nice temperatures even in the hot summer months.
Safaga
Many tourists prefer to book a hotel in the Egyptian resort of Safaga. It is the starting gate for visiting the attractions and monuments of the inner Nile cities, especially Aswan and Luxor. Safaga, about an hour away from Hurghada, is a lovely destination for diving adventures and for exploring the nature reserves and rich coral reefs. Actually, Safaga is one of the most tranquil, beautiful and romantic resorts. So, it is perfect for relaxation and recuperation vacations.
Taba
Taba resort is characterized with its hot and warm weather most of the year. It is one of the Egypt attraction convenient for beach vacations at any time. What distinguishes Taba's beaches is the relaxation and tranquility, besides, the terrain and amazing nature reserves that worth the visit.
It is also the ideal point for safaris in Sinai. Taba's hotels have the picturesque scenery and unforgettable views. Taba is famous for its many attractions and monuments such as the citadel of Saladin.
Sahl Hasheesh
Sahl Hasheesh resort with its alluring crystal water is ideal for romantic honeymoon trips. The resort is just a quarter of an hour away from Hurghada, with more than 12 km of beautiful sandy beaches. It contains luxury hotels and resorts that include many restaurants, cafes, golf courses and romantic gardens. Sahl Hasheesh features with its delightful atmosphere and wild nightlife.
Ain El-Sokhna
Ain El-Sokhna is one of the preferable getaways for both Egyptians and tourists. Its close location of Cairo makes it convenient for weekend trips. Also, it features with its warm winter, moderate summer and incredible white beaches. You can enjoy the different aqua sports while seeing the dolphins playing in the water.
Thanks for the read this article!